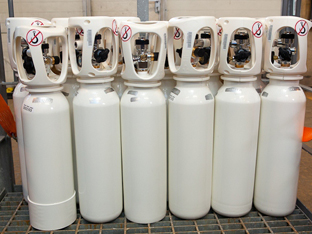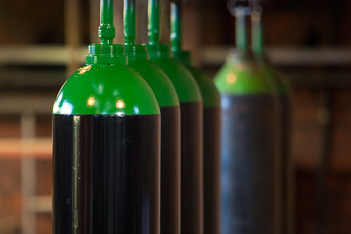 Since 2007 VALPRO SIA. provides periodic inspection. Periodic inspection is performed with a reference to the requirements and procedures of annexes of Directive 2008/68/EU (ADR; RID; ADN). Conformity reassessment is performed according to the request of the owner or operator to evaluate the conformity of the transportable pressure equipment, manufactured and placed on the market before Directive 1999/36/EC implementation.
June 3, 2010 VALPRO Inspection service was enclosed in NANDO register of disclosed institutions of European Union with a number NB2243, conformity reassessment procedures according to the Directive of transportable pressure equipment 2010/35/EU.
VALPRO SIA Inspection service inspects the seamless gas cylinders with a capacity of 0.5 –150 liters.
Services performed by VALPRO Inspection service:
Conformity reassessment evaluation of the seamless gas cylinders in accordance with the requirements of compulsory standards by possessor's formed documentation of cylinders
After document evaluation estimation is formed for cylinder's conformity for marking with "π" or non-conformity for marking
Visual surface verification of gas cylinders
The visual inside verification of gas cylinder; the verification of gas cylinder's neck/shoulder and thread
Hydraulic verification of gas cylinder
The verification of gas cylinders after inside drying
The verification of gas cylinders after cleaning with shot blasting
The verification of gas cylinders' data
The verification of gas cylinders' coating
Gas cylinders' marking
Formation of conformity certificate and inspection protocol (During process of each operation the gas cylinder is evaluated and tested, in case of non-conformity the gas cylinder is registered as spoilage)
For more information please contact the manager of the Inspection department Valdis Praulins (Tel.: + 371 2636 4494, e-mail: valdis.praulins@valpro.lv)