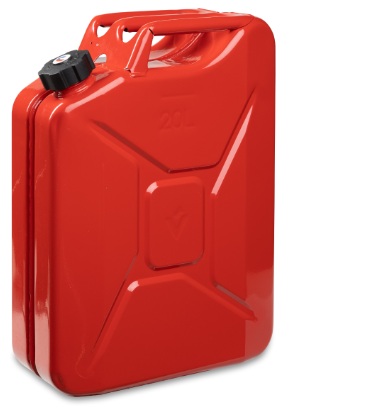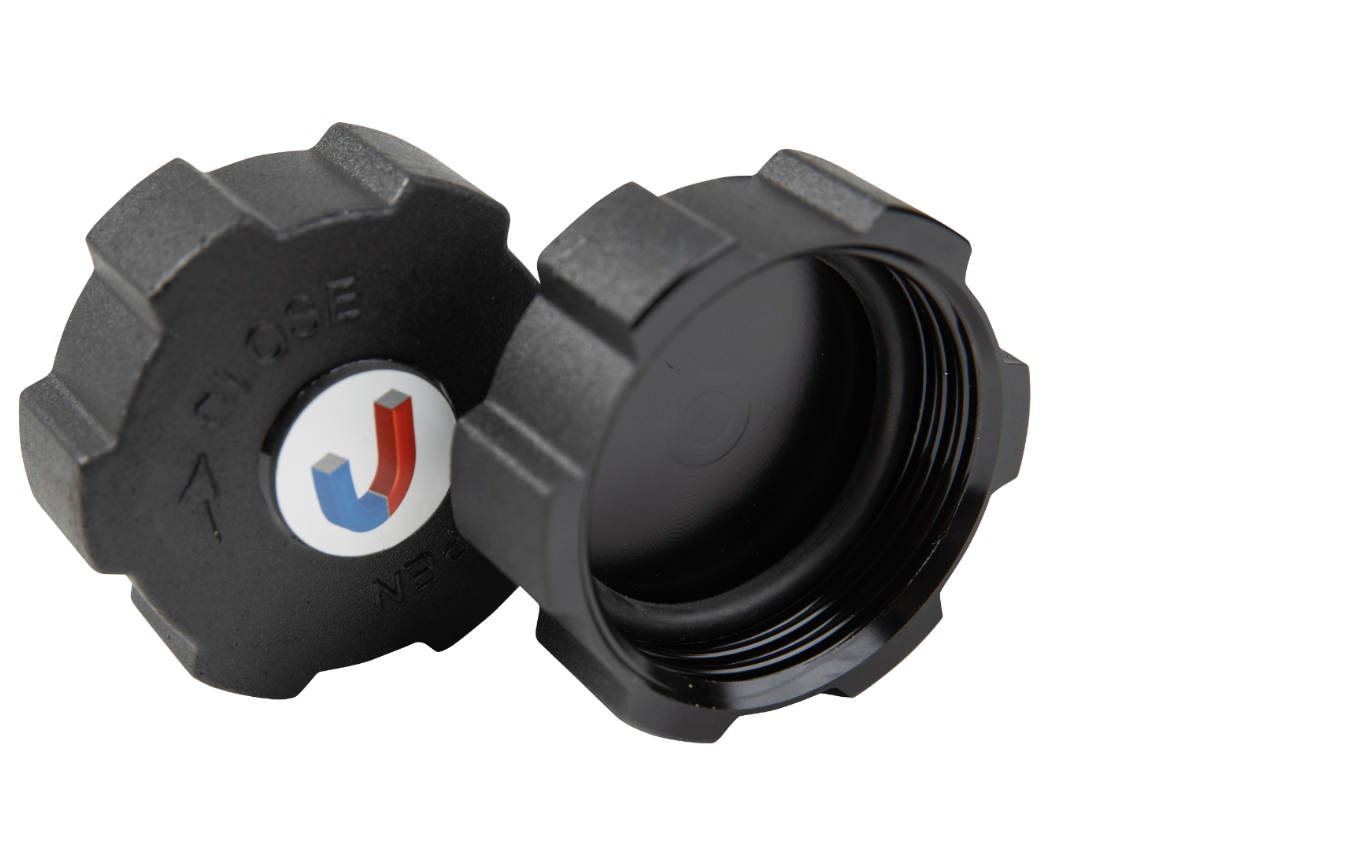 Manufactured according to military standards and requirements
High durability external powder coating
Anodized aluminum cap with convenient grip
Magnet embedded in the cap
Available in 10 and 20 liter cans in different colors
Buy custom

pouring spouts

for diesel and petrol. Their design promotes airflow into the can, ensuring smooth and fast dispensing.
BAM Certification Number: Nr. D/BAM16145/3A1
UN Number: Nr. UN 3A1/X/250/23/D/BAM 16145-VP
The screw cap is stainless, made of passivated aluminium and incorporates a magnet so that when unscrewed, it can be easily attached to the can itself or to the vehicle into which the fuel is being poured. The cap is easy to grasp, unscrew and screw on with a single movement of the hand. It is particularly important that its thread is robust, which significantly reduces the risk of damage. When testing the quality and dispensing speed, VALPRO fuel cans were found to dispense almost four times faster compared to other fuel cans of the same capacity with a screw cap. One of the factors contributing to this is the increased diameter of the neck of the can (46 mm).