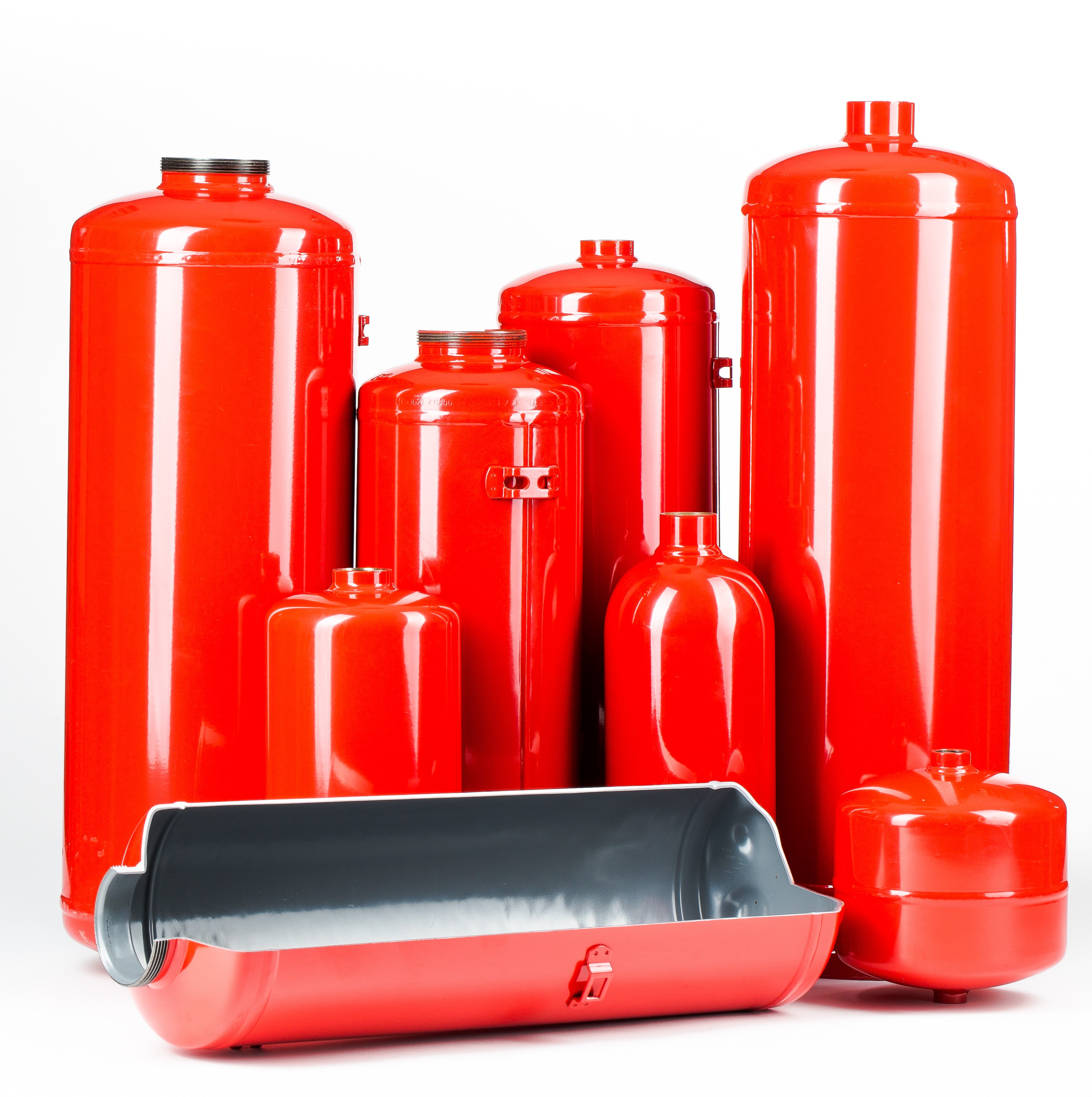 Fire extinguisher cylinders are one of the base products of VALPRO SIA Company has manufactured cylinders since 1950ties when manufacture of the first extinguishers was started. Fire extinguishers as separated product group for mass production and export manufacture was started in 1997.
VALPRO SIA partners are professionals of fire extinguisher manufacturers in Germany, Italy, The Netherlands, Russia and other countries.
The quality of fire extinguisher cylinders is confirmed by Bureau Veritas 2014/68/EC certificate. Fire extinguishers in which production VALPRO SIA cylinders are used have proved their quality by obtaining different international certificates.
In fire extinguisher cylinder manufacture VALPRO SIA offers:
Carbon steel and stainless stell cylinders
Two-part (deep drawn) and three-part cylinders
Wide range of cylinder sizes (1kg/l-50kg/l)
Cylinders for powder, foam, foam-water extinguishers
Cylinders for extinguishing systems, garden sprinklers, automatic extinguishers
Cylinders for aggressive environment
Plastic in lining
Modifications and specific adjustments
Internal and external surface treatment with shot blasting
Please fill inquiry form to receive offer - NEW PRODUCT FORM